Freedom Flowers Foundation Award –
for artistic achievements in the area of human rights

The Foundation encourages and awards artistic achievements in the form of artworks by individuals or groups, by aspiring, studying, emerging or established artist that enter into a dialogue with the topic of human rights.
The award jury evaluates the submitted artworks based on artistic originality, coverage of human rights as a topic, and potential impact on human rights awareness.
For the 2017 Freedom Flowers Award the following prizes are awarded: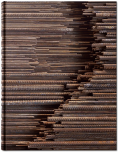 1st prize : CHF 2'500
and a signed copy of the limited and numbered book
"Ai Weiwei" by TASCHEN
including a silk scarf by Ai Weiwei - worth
EUR 1'000.
2nd prize : CHF 2'000.
3rd prize : CHF 1'500.
Exhibition opportunity:
Selected works will be exhibited at the International Film Festival and Forum on Human Rights (
www.fifdh.org
) with over 25'000 visiters where also the award ceremony will take place.
Being a young foundation we have just started exploring partnerships with galleries, art-related institutions and events and are convinced we will be able to add further prizes and benefits to the award participants. Furthermore, we will actively promote your submissions via social networks and other media.
The prize will be awarded in the first quarter 2017 and submission deadline is November 1st 2016.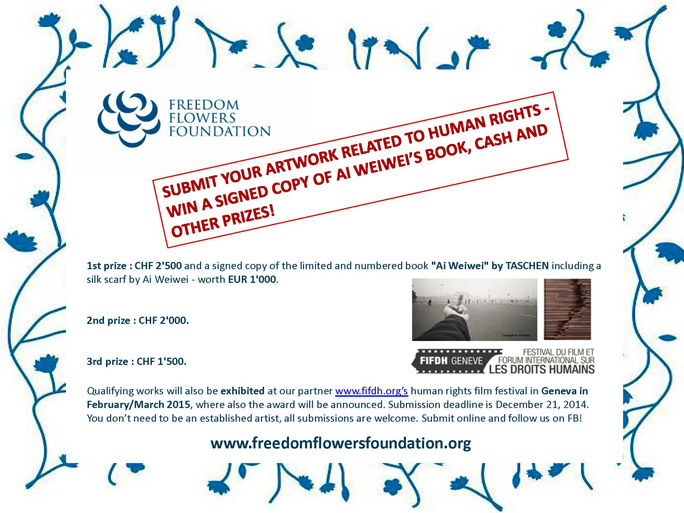 Kindly submit a description of your artwork: